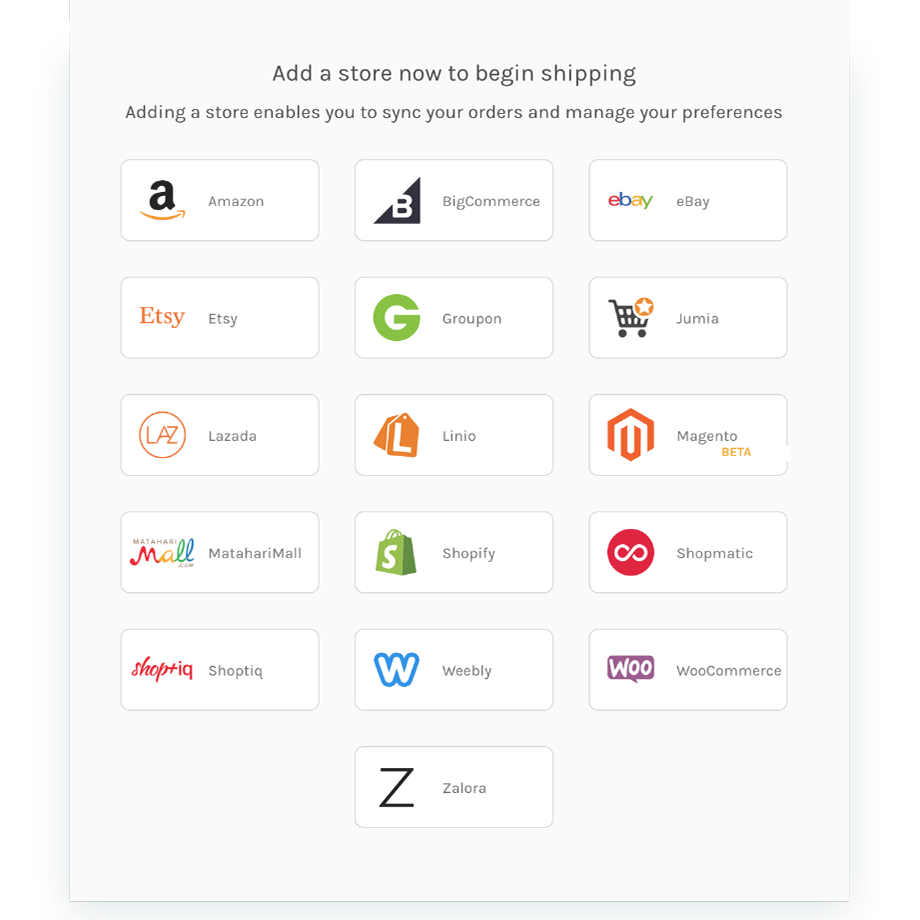 Automate your shipping
Compare shipping rates instantly, generate all required documents, schedule courier pickups with one click, and track all your shipments.
No minimum shipping volume
Easyship is for everyone, whether you're just starting out or at the top of your game. You don't need to maintain a minimum number of shipments to access our platform or get discounted rates.
Connect your store in seconds
We have integrations with every major online platform. Update tracking information to your store and sync all your orders in one click!